April 2022, SAICO-Kunden erhalten Auszeichnungen: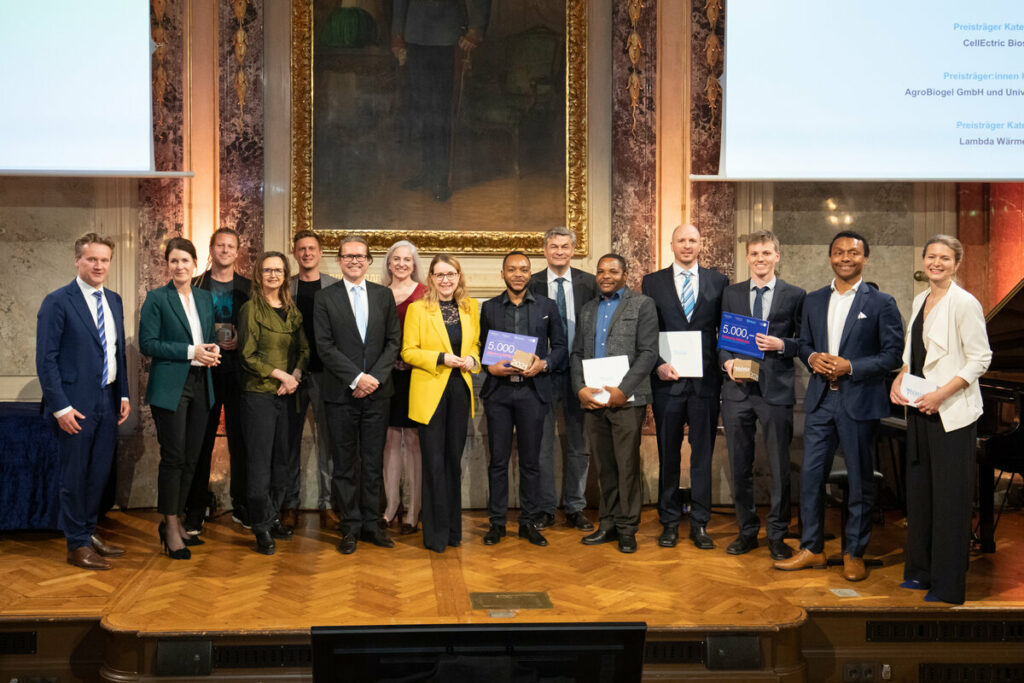 PHOENIX – Der österreichische Gründerpreis 2022 geht an
– Prototyp-Entwicklung: CellEctric Biosciences GmbH
– Female Entrepreneurs: Pregenerate GmbH
https://www.gruenderpreis-phoenix.at/
DOWNLOAD: Lab-on-a-Chip technologies for precision medicine, 29. September 2020:
(DOWNLOAD)
3. Platz – Publikumspreis: Parkinson-on-a-Chip: Erfassung neurodegenerativer Prozesse in einem Mittelhirn-on-a- Chip-Modell – www.bcgruppe.at, September 2020:
https://bcgruppe.at/project/parkinson-on-a-chip-erfassung-neurodegenerativer-prozesse-in-einem-mittelhirn-on-a-chip-modell/
Menschliche Organe auf einem Chip speichern – www.derstandard.at, Oktober 2018:
https://derstandard.at/2000089221676/Den-menschlichen-Darm-auf-einem-Chip-speichern
Austrian Research and Innovation Talk – Austin (Texas) Preisverleihung, Oktober 2017: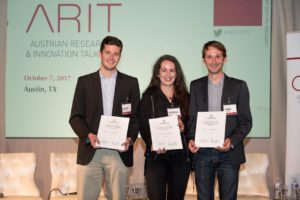 Austrian Research and Innovation Talk – Austin (Texas), Oktober 2017: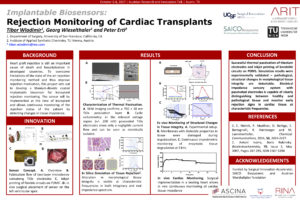 Research Plan – Tibor Wladimir, August 2017: SAICO Biosystems at the Cardiology Wieselthaler Lab / University of California, San Francisco
Despite all the efforts of modern medicine, heart graft rejection is still an important cause of death in patients with cardiac transplantation, since every transplanted tissue and solid organ bears the risk of rejection, which can finally result in the loss of the allograft with falling back into disability or even death.
The importance and benefits of an early therapy to increase the chances of successfully curing patients is unquestioned. To initiate a successful and cost-effective therapy at the early stage, the diagnosis of a rejection must be made before clinical features of cardiac failure occur.
To overcome limitations of the state of the art rejection monitoring methods, our project sets out to develop and evaluate titanium-dioxide coated implantable biosensors for transplant rejection monitoring. This novel method is based on established contactless bioimpedance sensing to detect tissue changes during the early rejection process. The sensors will be implemented at the time of transplant and allow continuous monitoring with the use of state of the art wireless data transfer.
https://cardiology.ucsf.edu/facstaff/spotlight/wieselthaler.html
Genialer Bio Chip, Juli 2017: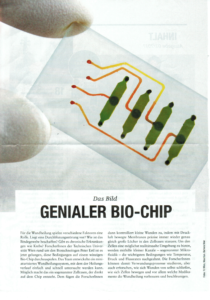 TREND NOTIZ – SAICO, Dr. Rudolf Zinell: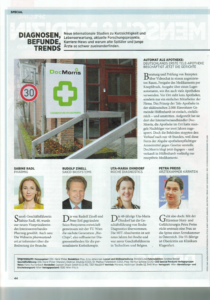 DISEASE MODELING – HUMAN-ON-A-CHIP STEPS TO THE NEXT GENERATION
29.06.2017 – 01.07.2017: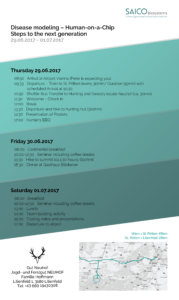 MÄRKTE & MANAGEMENT, Fachartikel Prof. DI Dr. Peter Ertl, Juli 2017:
MANAGEMENT & KRANKENHAUS, Fachartikel Prof. DI Dr. Peter Ertl, Juni 2017: