HOME
SAICO is a Vienna-based company founded in 2017 that focuses on the microfabrication of biosensors and lab-on-a-chip systems for biomedical applications. We facilitate the rapid translation of academic innovations into industrial production of diagnostic tools for personalized medicine.
Our core competence is the rapid and cost-efficient generation of functional prototypes needed to reduce the development time from initial idea to market-ready devices.
We offer:
(1) advice on microfluidics-related issues
(2) on-site training in microfluidics handling; and
(3) customized technology solutions ranging from initial proof-of-concept studies to medium/large-scale engineering designs.
TEAM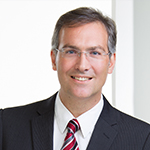 Prof. DI Dr. Peter Ertl
Chief Technician Officer
For almost 20 years Prof. Peter Ertl has developed automated, highly integrated and miniaturized analysis systems.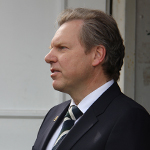 Dr. Rudolf Zinell
Chief Executive Officer
For over two decades Dr. Rudolf Zinell has consulted companies in the field of health-care industries and health-care management.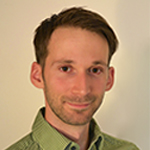 Tibor Wladimir
Visiting Scholar at University of San Francisco
Research liaison to the Medical Center of the University of California at San Francisco.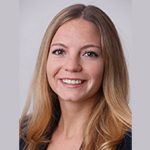 Christina Klauss
Office Management
Johannes S. Brunner
Mechatronik in Mechatronic System Applications (CAD/CAM)
SERVICE
SAICO provides in-depth microfluidics expertise, as well as access to our rapid prototyping technologies and patented technology platforms, including:
ADVISORY ON MICROFLUIDICS TECHNOLOGIES

Consulting including the establishment of microfluidic concepts, evaluation of and improvement microfluidic layouts; hands-on training in microfluidic handling; training in microfluidics fabrication; and workshops on microfluidics, cell chips, organ-on-a-chip technologies.

ORGAN-ON-A CHIP TECHNOLOGIES

Integration of complex biology in microfluidic devices and prototyping of customized 2D/3D cell culture systems including multilayered, membrane-based and sensor-integrated microfluidic devices; miniaturization of bioassay, biocompatibility studies and material-biology interaction analysis; and small scale production of microfluidic devices.

ESTABLISHMENT OF ON-CHIP DISEASE MODELS

In collaboration with our clinical partners we are currently working on the establishment of a rheumatic arthritis-on-a-chip, an osteoarthritis-on-a-chip and a Parkinson's-on-a-chip platform.

SCREENING SERVICES BASED ON AUTOMATED MINIATURIZED CELL CULTURE SYSTEMS

Based on our proprietary membrane compression technology, we have established an automated microfluidic wound healing and cell migration assay for drug development and lead compound optimization studies or routine toxicological assessments.
TECHNOLOGY
SAICO closely cooperates with the Vienna University of Technology and has access to clean room facilities and a variety rapid prototyping technologies based on soft- and hard polymer replication techniques including various micromachining, casting, hot-embossing and micro-injection molding stations needed for the fabrication of microdevices and functional microfluidic components such as actuators, µ-valves, micropumps and degassers. Prof. Ertl's organ-on-a-chip labs contains eight measurement stations equipped with various optical and electroanalytical detection systems, heating and pumping units and his cell culture laboratory is equipped with necessary instrumentation including laminar flow hood, microscope and incubators to maintain, culture and analyzes mammalian cell cultures.